Before we talk about hair kinds, I believe there are a few things we need to get straight. The Andre Walker Hair Typing System, LOIS, and the FIA's Hair Typing System are just a few examples of the various hair typing systems. Different scalp patterns can exist, and they won't all behave in the same way.

Knowing exactly what you're working with will enable you to choose the products that maximize moisture, reduce breakage, and keep a style popping' for longer. This will help you better care for your curls, coils, and kinks. While there are several different curly hair types (3a–4c), we'll be concentrating on 3c–4c hair types today.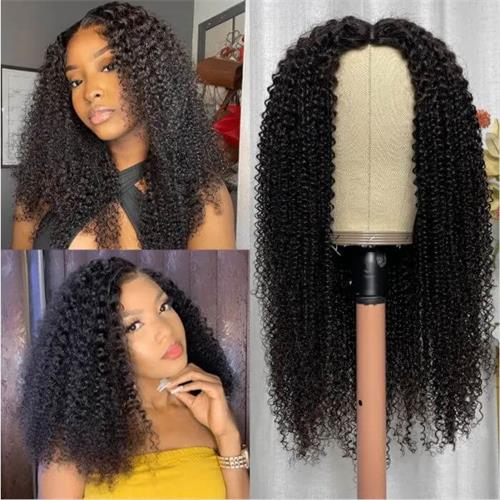 What Is 3c Hair?
3C hair is a form of curly hair that has several strands tightly bunched together to create texture and tight coils with volume. It became apparent that a type between 3B and 4A was missing, therefore 3C was developed and added to the hair type chart. There are various ways to evaluate curl patterns. To begin your evaluation, wash your hair and let it air dry without applying any products, such as leave-in conditioners, oils, or creams. As the idea is to let your curls emerge naturally, don't comb them or brush them out.

Examine your hair carefully once it has mostly dried. And keep your cool. The majority of people don't have one certain hair type; instead, their hair curls can vary from front to back or side to side. Search for the most typical pattern. The pencil test will thereafter be conducted.

How well does a standard pencil fit within one of your curls? It should fit perfectly around a 3c style curl. Success? Here is a primer on 3C natural hair care.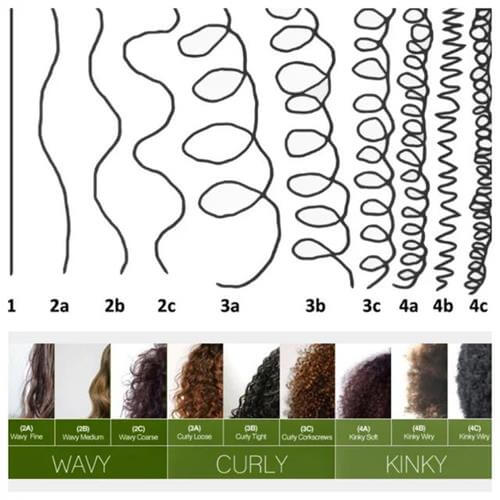 What Is 4c Hair?
Within the larger type 4 hair group of the hair typing system, the 4c hair type is included. Black, kinky, or coarse hair, often known as type 4 hair, is distinguished by its tight, dense structure and inherent lift. The distinctive curl pattern of type 4 hair is what gives it its volume.

Because it can also resemble cotton and has the tightest, curliest curl pattern, Type 4C hair is frequently confused with Type 4B. It can be mild to quite gritty and is tightly packed. 4c hair big chop hairstyles are several but the trendiest among them is Two-Strand Twist Knots.

Best Moisturizer For 4c Hair
The tight coils require more moisture than fine hair since they are more prone to damage and breaking. Your hair will be moisturized, nourished, and given a shine by using the best deep conditioner for 4c hair. Keeping 4c hair moisturized is difficult but here are a few tips:

Drink plenty of water

Use a moisturizer on 4c hair when wet

Minimize heat exposure

Use conditioner
Several moisturizers are recommended for 4c hair types such as Shea Moisture Coconut & Hibiscus Curl & Style Milk and As I Am Double Butter Cream which is available on amazon. Wash and go 4c hair is easy to achieve using moisturizing.

3c Curly Hair Wig
Your wig will be grateful that you styled it without using heat, just like your own hair! With heatless curling techniques, you may still achieve the stunning curls you want while protecting your wigs from any potential heat damage.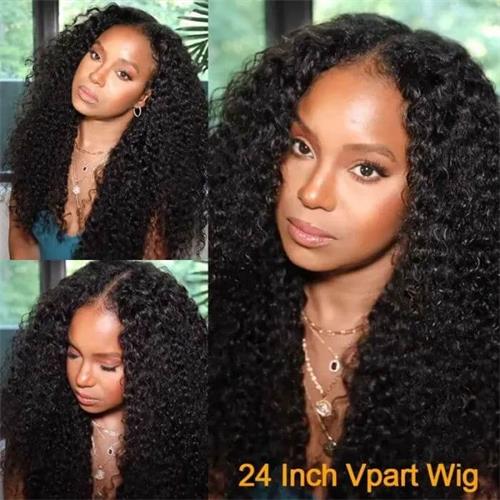 4c Curly Hair Wigs
Wigs with Afro-textured hair are classified as Type 4. The most delicate hair texture that is currently in use. A 4C hair wig needs to be handled delicately and with only minor manipulation. 4c wigs require routine upkeep since they might get knotted. Kinky hair wigs are a wig wardrobe essential that no woman should be without, whether you're adding a partial wig or a full cap for full coverage.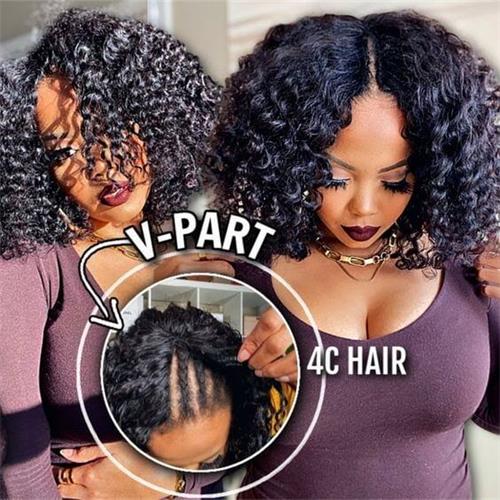 How To Take Care Of 3c/4c Hair?
Taking care of hair is a tricky matter but when you have a 3c or 4c hair type it is quite different. You can follow the below-mentioned steps to manage your 3c or 4c hair type:

Detangle your hair and section it off. This step is essential since it will expedite and lessen the discomfort of the washing process.

Wash your hair in sections. unbraiding one to two braids at a time, ending up with 3-4 sections to wash.

Conditioning and protein treatment will help to manage your hairs

Use bonnets or satin pillowcases to sleep at night.