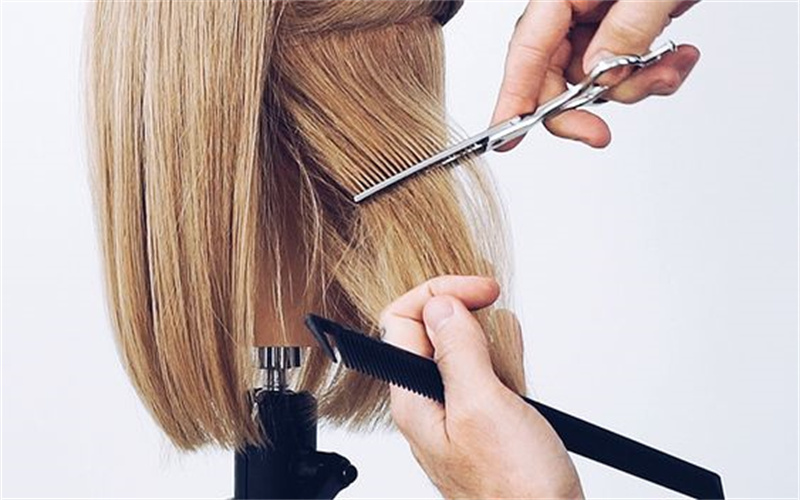 How To Thin Out A Wig?
If you require your wig to be thinner, there are two options for you: ask a stylist for help or DIY. A professional stylist can handle the job very easily. So if you are not sure whether you can thin your wig very perfect, this is a good choice.

If you have a limited budget and are seeking a more affordable way to thin a wig, you can do it by yourself. We will tell you how to thin your wig with thinning shears in the next part. It should be noted that if you do have not enough confidence, you may take the risk of ruining your wig. Therefore, using a cheap or an old wig is advised.

How To Thin A Wig With Thinning Shears?
Thinning shears look like a pair of notched scissors that can take out some hair. With this item, you can cut your hair from any angle and it is not going to be blunt. And you have to there is enough hair on the top, on the bottom, and around the sides of the area that you want to remove hair from.

What To Prepare
You need thinning shears to thin your covering head. The fine teeth on thinning shears only trim hair to create a realistic look. Besides, you need some necessary things such as hair clips, a brush, etc.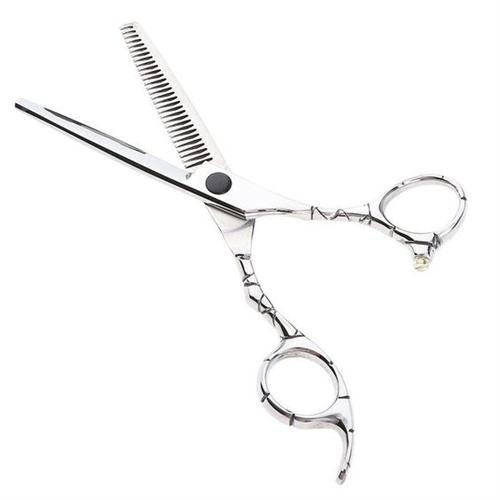 Steps Of Thinning Your Wig
Step 1: Put your wig on your wig stand and secure it. And now you need to determine where you want to thin the wig and think about how density the hair looks when appearing.

Step 2: Separate the section of wig that you need to thin out. Then you need to secure the rest of the wig to avoid any disturbance.

Step 3: Hold a strand of hair between your index and middle fingers, and squeeze the shears on that section. Use the thinning shears and make sure that you cut very close to the track. Otherwise, it will still look bulky close to your head but thinner around the perimeter length of the wig. If you don't cut close enough, the hair will stand up and be messy. To ensure you get a perfect thinner wig, you need to know exactly where to remove hair from and how much to take out.

Step 4: Comb through the hair section to get the extra hair out. You can also take your fingers and blend the hair down with the rest. Now you have finished the steps of thinning out a bulky wig and have a natural-looking wig.

How To Thin Out The Top Of A Wig?
You can follow the above steps to thin out the top of your wig. Firstly, take a small section of hair, hold the end of your hair out and run the tweezer down your hair. If it is your first time doing this, keep slowly and gently. Next, gently pull down on the end of your hair and some hair will come out of your hand.
After that, if you still think it is a little thick, continue to use the tweezer to take off as much hair as you would like! And don't forget to brush your hair and some extra pieces would fall out.

Tips About How To Thin Out The Top Of A Wig
1. Always split your hair into even sections and thin one section at a time, which help you thin out your wig evenly.

2. You can try your wig often during the thinning process to check how much more thinning is needed or thinning the wig out while it is on your head.

3. Check every part to achieve an even look around the head.